Project History
The Deep Time Walk mobile guide emerged from the amalgamation of two projects. The Walk Through Time, was created in California in 1997 and the Deep Time Walk was created at Schumacher College, Devon in 2008.
Our Team
Designed by an experienced team of radio producers, professional actors, award-winning script writers and sprinkled with creative genius, the Deep Time Walk brings together excellence in science, the arts and appropriate technology to provide a unique experience of Earth history.
Connect With Us
You can connect with us in a number of ways. Via our newsletter, our social media feeds or by sending us an email.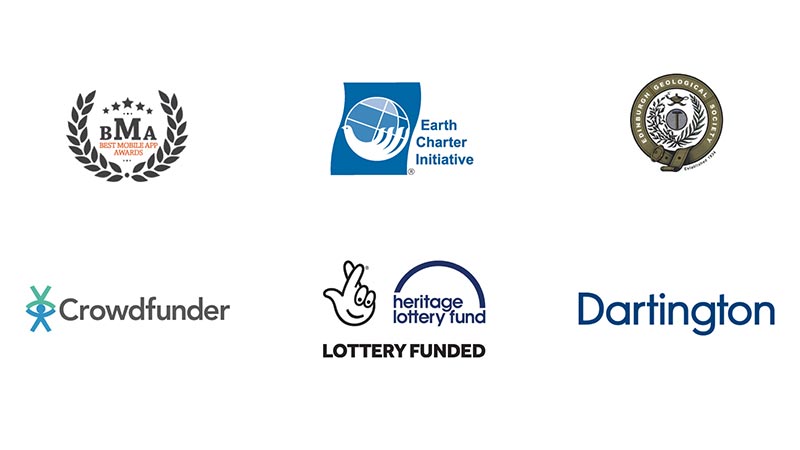 Partners and Supporters
As a small social enterprise we have been supported by two successful crowdfunding rounds, the last being match-funded by the National Lottery. We are currently growing our partnership base to help foster wider understanding of deep time and show humanity's deep ancestral history and interconnectedness with all life.