Walk. Experience. Act.
Explore the Climate Emergency via a transformative walking experience that leads participants into a profound connection with the more-than-human world.
Step back in time.
Deep Time Walk is a transformative journey through 4.6bn years of Earth history via a 4.6km guided walk. It is an invitation to view the world differently, encouraging positive action and advocacy for a regenerative Earth.
We provide tools and resources to empower a global community of changemakers and volunteer facilitators. Our vision is to empower an ensemble of geographically specific and culturally nuanced Deep Time Walks, providing an intercultural story-telling platform that helps bring about a diverse, flourishing ecological civilisation.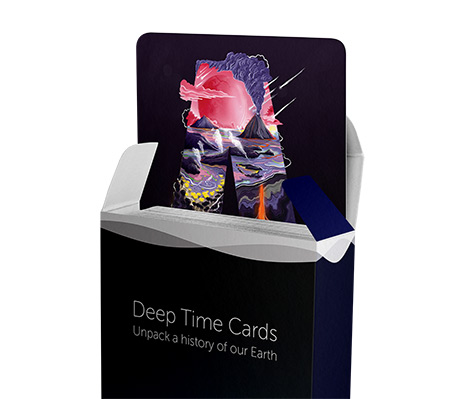 Unpack a history of our Earth. These 58 beautifully illustrated cards enable anyone to learn about Earth history and gain a perspective of the immensity of deep time. With inspiring quotes, reference data and features to plan your own Deep Time Walk, each card provides a concise summary in 100-million-year time segments.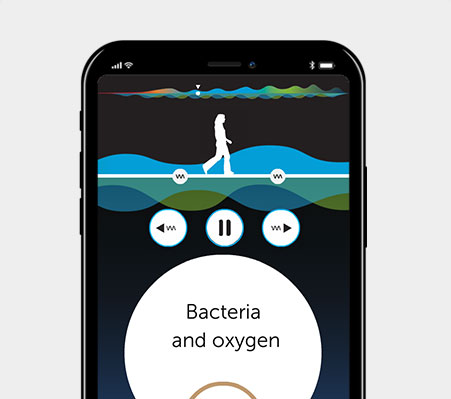 A new story of the living Earth. The dramatised Deep Time Walk can be experienced anywhere in the world. Walk 4.6km through 4.6bn years of Earth history, learn about key concepts from Earth's evolution and experience a unique perspective of deep time. A transformative experience for iOS and Android.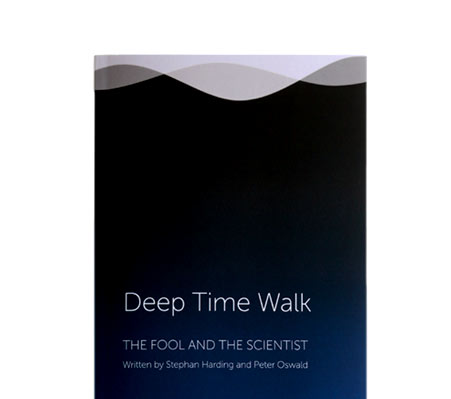 Read the poetic script used in our first App. This limited-edition book of the narrative used in the Deep Time Walk App. Recommended for a Ted Hughes Award, 'The Fool and the Scientist' is written by award-winning playwright Peter Oswald and scientist Dr. Stephan Harding. Includes a glossary of 120+ specialised terms.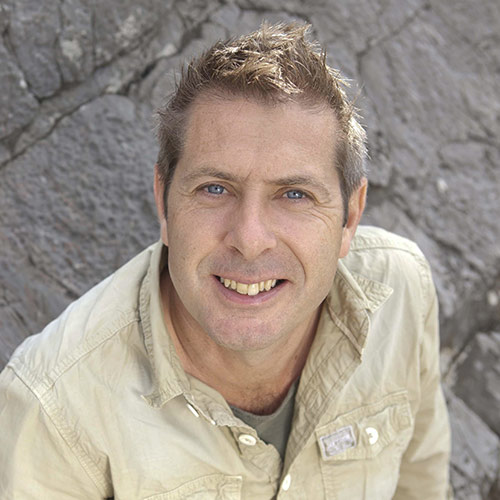 Professor Iain Stewart
UNESCO Chair in Geoscience and Society & Director of the Sustainable Earth Institute, Plymouth University
"What a gem! A powerful scientific and geopoetic evocation of how humanity is woven into the fabric of Earth's remarkable past. Fascinating and humbling in equal measure."
Kate Raworth
Environmental Change Institute, Oxford University. Author of Doughnut Economics
"Sometimes the biggest ideas arrive in the smallest packets – so if you want to hold the span of space and time in your hands, these beautiful, mind-stretching Deep Time Cards will show you the way."
Bruno Latour
Philosopher, anthropologist and sociologist
"A great poeticoscientific walk synced with narration. A masterpiece to get a sense of history."
February 10, 2022

Registration is now open for two training sessions on Friday March 25th. This online training will help you facilitate your own Deep Time Walk during a wave of community led walks across the world on Earth Day - Friday April 22nd, 2022.

February 4, 2022

Listen to a beautiful new rendition of a Deep Time Walk in this popular climate related podcast. We're honoured to have our very own Stephan Harding leading this experience.
Creative Excellence
Designed by an experienced team of radio producers, professional actors, award-winning script writers and sprinkled with creative genius, the Deep Time Walk App brings together excellence in science, the arts and appropriate technology to provide a unique experience of Earth history.
OUR PARTNERS & SUPPORTERS
As a small social enterprise we have been supported by two successful crowdfunding rounds, the last being match-funded by the Heritage Lottery Fund. We are currently growing our partnership base to help foster wider understanding of deep time and to show humanity's deep ancestral history and interconnectedness with all life.