Creative Excellence
The original Deep Time Walk App was created by an experienced team of playwrights, scientists, professional actors, radio producers and designers. Grounded in the latest evidence from science, the Ted Hughes Award recommended script is written by Dr. Stephan Harding and Peter Oswald (ex Playwright in Residence at Shakespeare Globe, London). The audio is produced by Jo Langton and directed by Sony Award winning Jeremy Mortimer (200 productions for BBC Radio 3/4), with the narrative brought to life by Chipo Chung (Doctor Who, Sherlock, Into the Badlands), Paul Hilton (Garrow's Law, The Bill, Silent Witness) and Peter Marinker (Love Actually, Event Horizon, Judge Dredd).
Our patron is the environmental activist Satish Kumar.
We are currently recruiting an inclusive, diverse team of board members and project advisors as we create a platform to empower a kaleidoscope of holistic deep time narratives.
Dr. Stephan Harding
Board Advisor
Born in Venezuela in 1953, Stephan is the Deep Ecology Research Fellow and Senior Lecturer in Holistic Science at Schumacher College. He has worked and taught alongside leading ecological thinkers, including Arne Naess, Fritjof Capra, David Abram, Lynn Margulis and James Lovelock (whom Stephan has collaborated scientifically). He holds a Phd in Behavioural Ecology (University of Oxford). He is author of Animate Earth; Science Intuition and Gaia (Green Books) and editor of Grow Small Think Beautiful: Ideas for a Sustainable World from Schumacher College, Floris Books.
Julie Richardson
Board Advisor
Julie has worked in sustainable development for more than 30 years in Africa, Asia, Latin America and Europe. This experience has gradually changed her view of 'development' to realise that there are many different types of poverty and wealth. There is much to learn from the spiritual wealth and practices in other cultures about sustainable livelihoods and restoring healthy relationship between human society and nature. She is many things – an ecological economist, a practising meditator, a writer, educator and researcher and a lover of the sea and nature. Julie is a former Trustee of the Transition Network.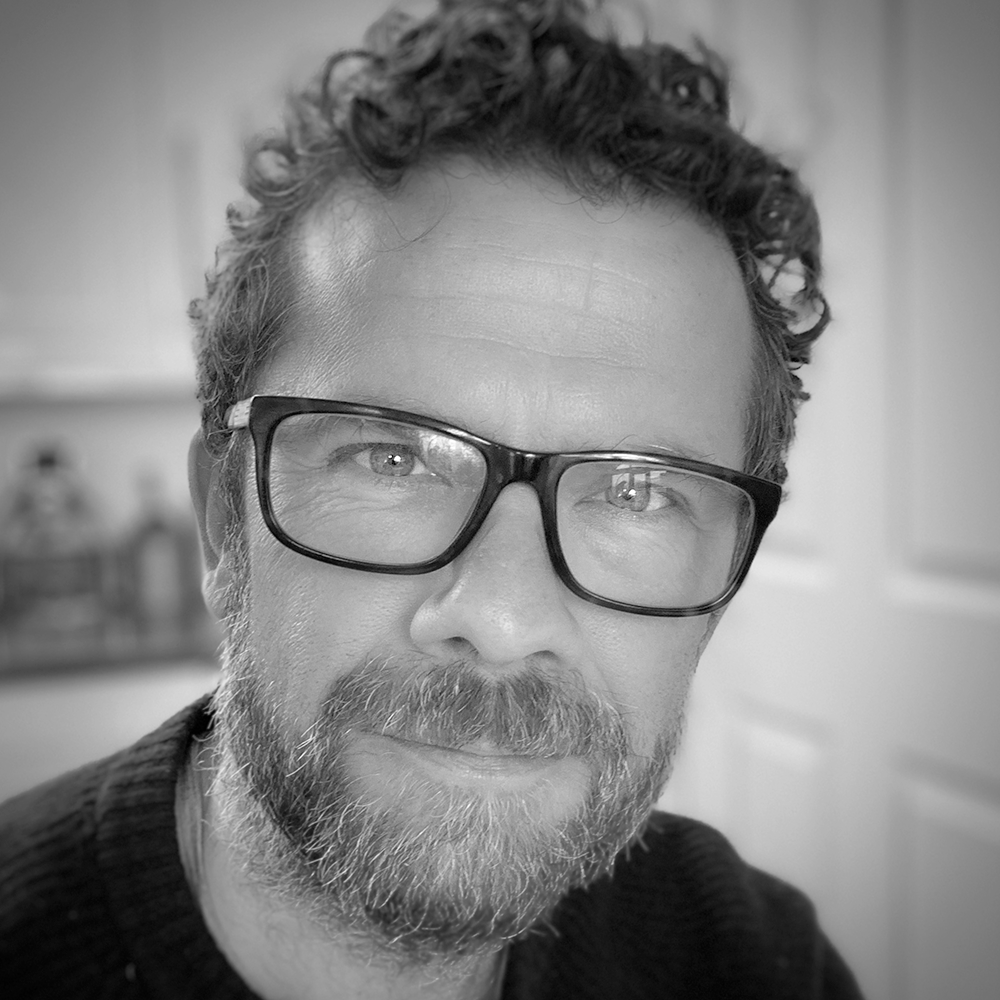 Robert Woodford
Co-Founder, Executive Director
Robert is responsible for outreach, product management and marketing for Deep Time Walk Project. He has worked in senior positions with Macromedia/Adobe and Qualcomm, and now works on a range of creative initiatives bridging the areas of climate change, ecology and technology through his consultancy Opus Earth. He has a degree in music from Durham University, a MA Management from Durham Business School, an MA New Economics from Schumacher College (Plymouth University) and an MSc in Science & Religion from Edinburgh University.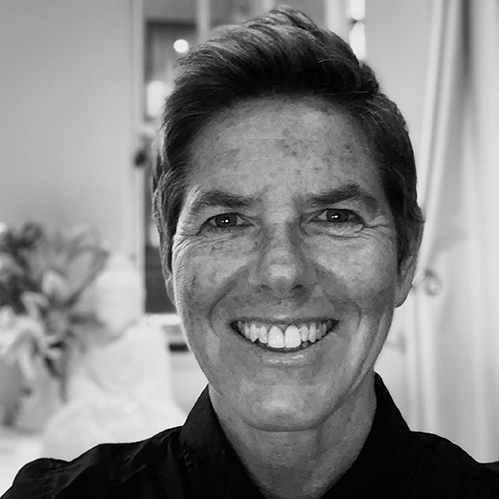 Brigid Inder, OBE
Director
Brigid is the co-founder and former Executive Director of an international women's human rights organisation that worked with communities in armed conflict situations and advocated with the International Criminal Court (ICC) for the investigation and prosecution of sexual and gender-based crimes. She is the recipient of the inaugural Bertha von Suttner Peace Prize and formerly Special Advisor on Gender to the Prosecutor of the ICC. As an advocate she has advised governments on gender equality and women's rights issues during several United Nations global policy negotiations as well as at the UN Earth Summit, Human Rights Council, and the Commission on the Status of Women. Brigid continues to be involved in a number of international justice initiatives including the campaign to recognise ecocide as a new international crime within the ICC's jurisdiction. She is now based in her homeland of Aotearoa-New Zealand and provides mediation, negotiation, and reconciliation services focusing on environmental issues, community cohesion, and peace building.
Geoff Ainscow
Project Originator, Director
Geoff is a founding member of the Elders Action Network, an organization designed to involve the talents and resources of seniors working to preserve a healthy Earth for future generations. In 1968 Geoff sailed from his birthplace of Manchester to become embroiled in the revolution taking place in California. His life travelled on two tracks, one a daytime engineering and management career at HP and the other studying the human maturation process and the state of life on planet Earth. Both richly combined into a life of activism and teaching to bring about a sustainable, just and meaningful life.
Jon Rae
Director
Jon Rae is dedicated to collaborations on biocultural approaches to human prosperity in a flourishing web of life. He is the UK commissioning editor for the employee-owned American publishing house, Chelsea Green. Alongside side publishing, Jon supports and consults on a range of learning and educational initiatives. Most recently, he led Schumacher College through to 2018, furthered its orientation to value and practice-based learning, and grew its international partnerships with liked-minded organisations, such as the Gross National Happiness Centre Bhutan and the Rural Reconstruction Movement in China, and with alumni across the world.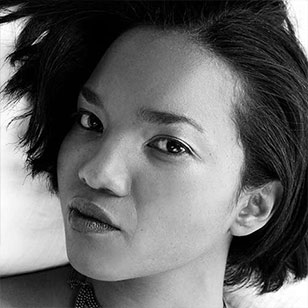 Chipo Chung
Chipo trained at the Royal Academy of Dramatic Art (RADA) in London and has appeared twice in Doctor Who, Sherlock, Casualty and Into the badlands. In 2017, Chung took on the role of Queen Dido in the Royal Shakespeare Company's production of Dido, Queen of Carthage by the playwright Christopher Marlowe.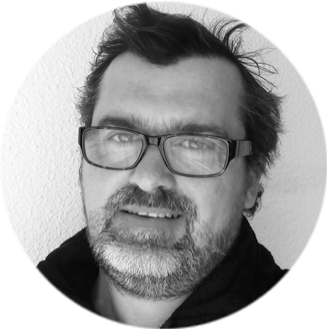 Fred Adam
Art Lead (App)
At the age of 6, Fred had an unusual experience during medical treatment under the influence of morphine. "A very strange structure was spinning in front of my eyes, later I discovered that I was really looking, for the first time, at human skin through a microscope". This triggered his lifelong interest in art and form. After completing an MA in Art he designed multimedia audiovisual interactive experiments, artistic workshops and online applications. He is a specialist in locative media creating apps and using mobile smart phones at GPS Museum and teaching in this area at various universities in Spain.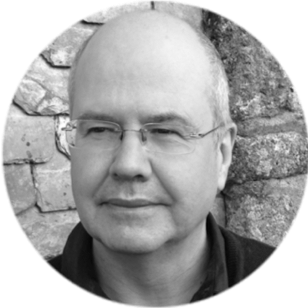 Jeremy Mortimer
Head of Audio
Jeremy is a freelance director and producer working mainly for radio and theatre. He has produced and directed over 200 radio plays and features for BBC Radio. Recent productions include dramatisations of James Joyce's Ulysses and Orwell's Nineteen Eighty-Four. Jeremy has twice won the Sony Award for Best Drama production, and won a Prix Italia in 2013.
Jo Langton
Sound Design
Jo works as a Studio Manager for BBC Arts and Music radio programmes and is a sound designer and electro-acoustic composer. She is a TECHNE funded PhD researcher at Surrey University, researching a history of women composers in electroacoustic music. She is a published writer of articles about electro-acoustic composers and was guest speaker at the Daphne Oram symposium, London South Bank centre and at the London Science museum. Her works have appeared at Tate Modern, Georgian House Museum, Museum of London and on Channel 4 Films.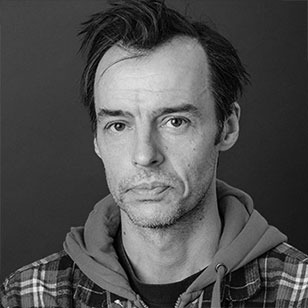 Paul Hilton
Paul has starred as "William Palmer" in the Pilgrim radio dramas on BBC Radio 4's Afternoon Play series and appeared in TV programmes including Garrow's Law (as freethinker Joseph Hamer), The Bill, Silent Witness, Wire in the Blood and Robin Hood, and has had regular character roles in True Dare Kiss (as Dennis Tyler) and Casualty 1909 (as Henry Percy Dean). Hilton also appeared in the film Klimt, which starred John Malkovich, and as Mr. Earnshaw Snr. in Andrea Arnold's 2011 adaptation of Wuthering Heights.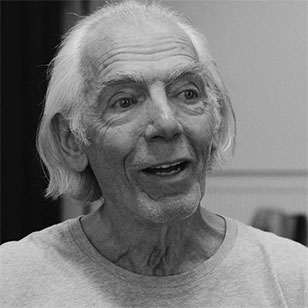 Peter Marinker
Peter was performing Beckett's poetry, in the west of Ireland for publisher, John Calder in 2002 when they decided to form The Godot Company. He played Vladimir in their production of Waiting for Godot, Mr. Rooney in All That Fall at BAC, A Piece of Monologue at the Traverse, Edinburgh. Film work includes Flight 93, Love Actually, Event Horizon, Judge Dredd, and The Emerald Forest. Other roles include: Hickey in O'Neil's The Iceman Cometh, The Man in Edward Bond's Have I None and Sleen in Howard Barker's Early hours of a Reviled Man.
Peter Oswald
Co-Script Writer
"Deep Time to me is the imagination, whose fossil record is our own bones. Science just like poetry can lead us into this." Playwright, poet and performer, Peter was Playwright-in-Residence for Shakespeare Globe (London) and has written plays that have been performed at the National Theatre (London), the West End and Broadway. He also writes narrative poems which are performed at places like the Folger Theatre in Washington DC, and the Hay Festival in UK.
Carlos Garcia
Development (App)
As a qualified engineer in Information Technology from the University of Valencia, Spain and a self-taught developer, Carlos is a passionate coder and has been writing code for various websites and mobile applications for more than eight years. He's a sports fanatic, avid reader and, being a morning person, wakes early to meditate, before doing some sports.
Extended Community
We would like to thank the extended community behind the Walk Through Time project, namely; Larry Edwards, Kat Snow, Michael Babel, Richard Wormstall and Raoul Schuhmacher, as well as Sergio Maraschin who co-created the Deep Time Walk with Stephan Harding whilst at Schumacher College.
We are most grateful to all those who have supported us during our two successful crowdfunding rounds, especially Heritage Lottery Fund and the Renewal Foundation.